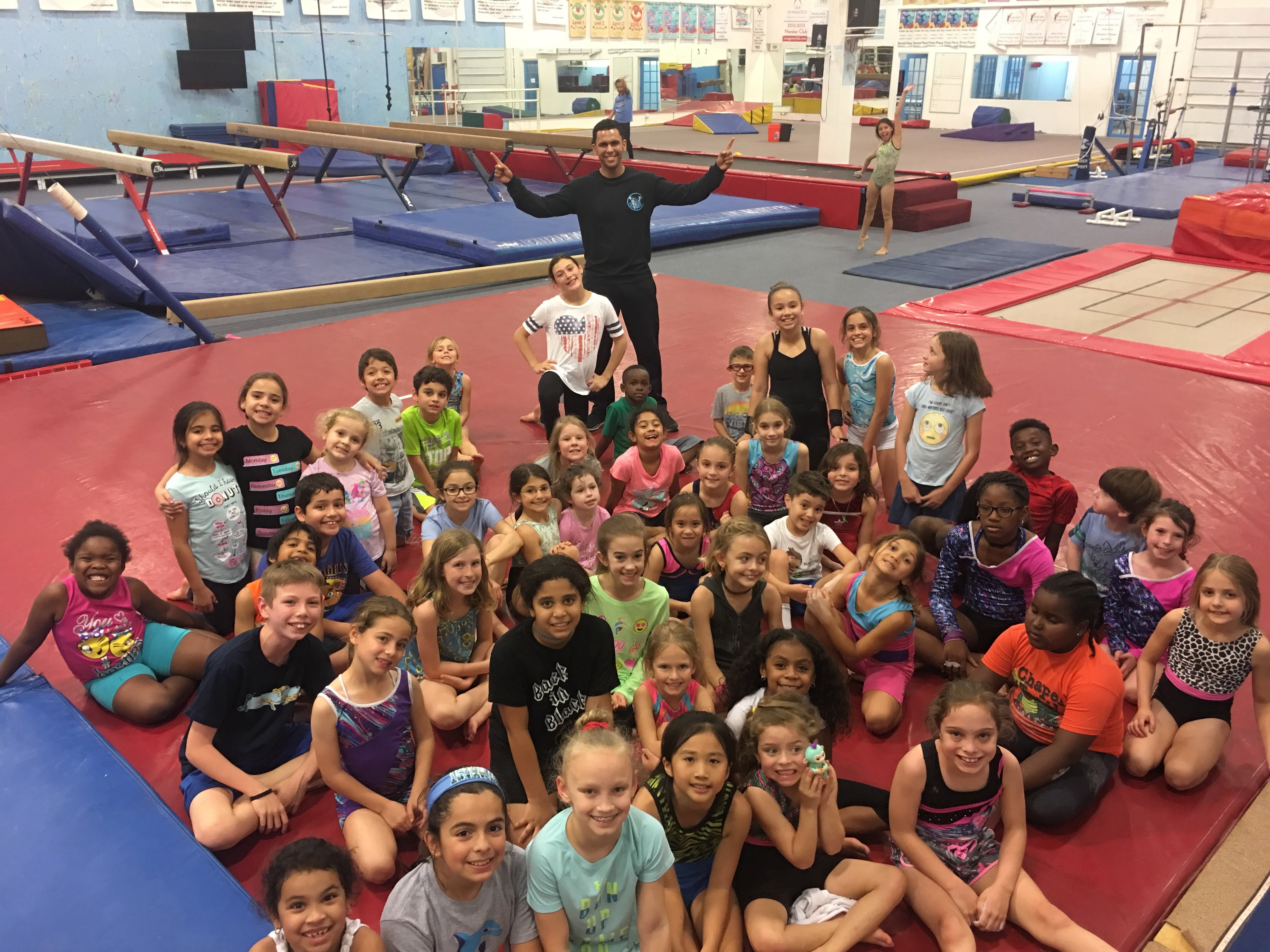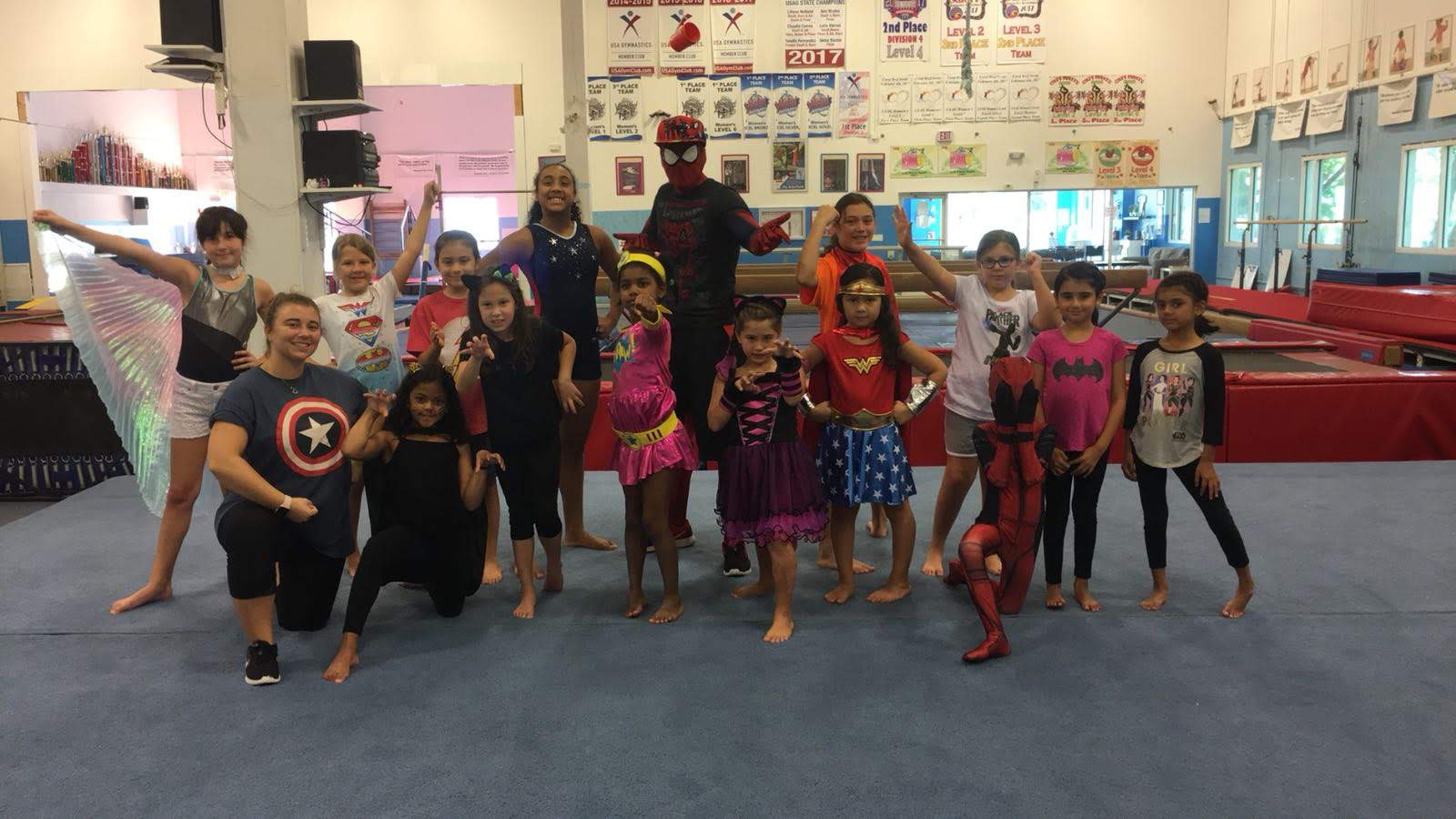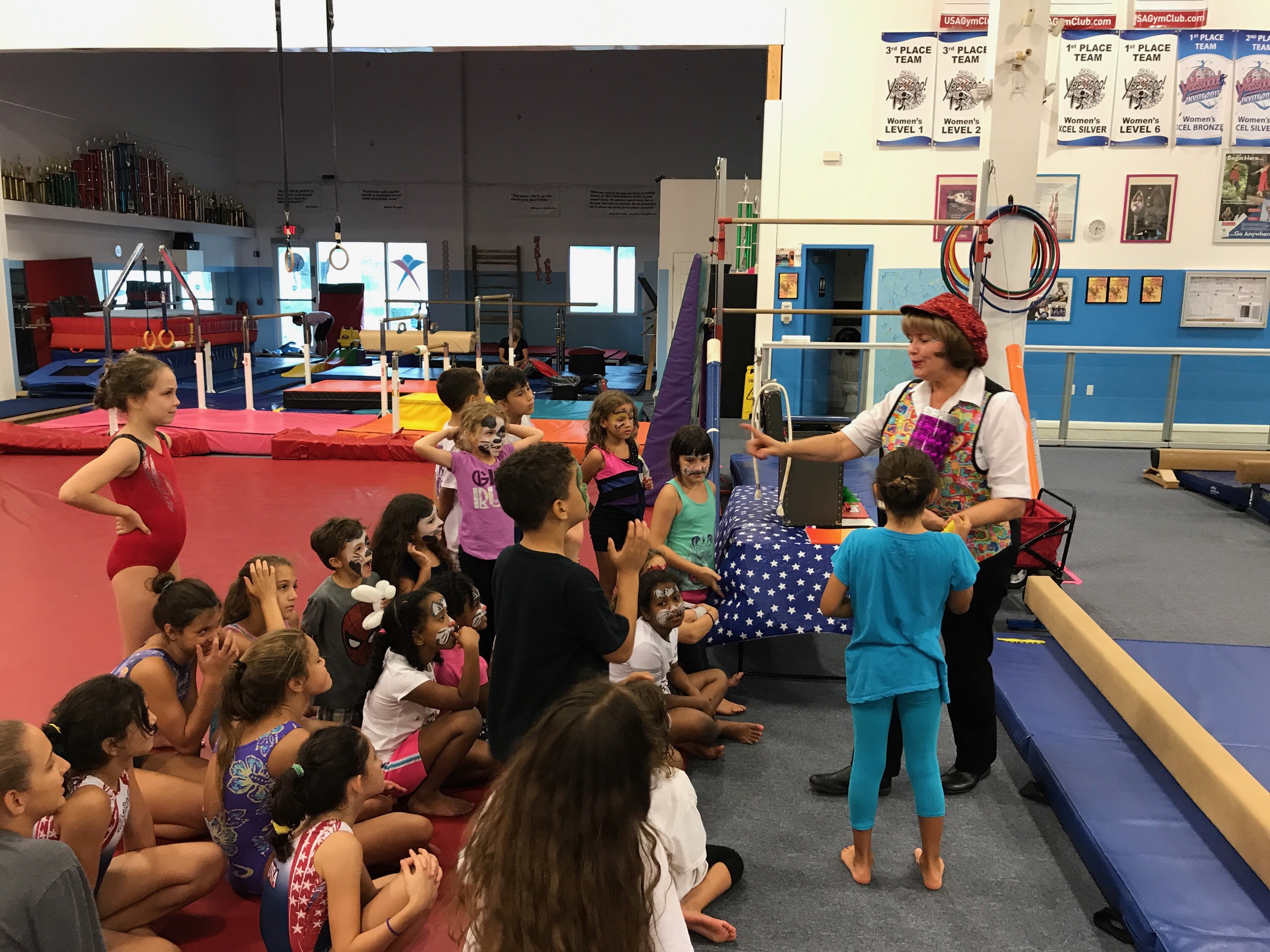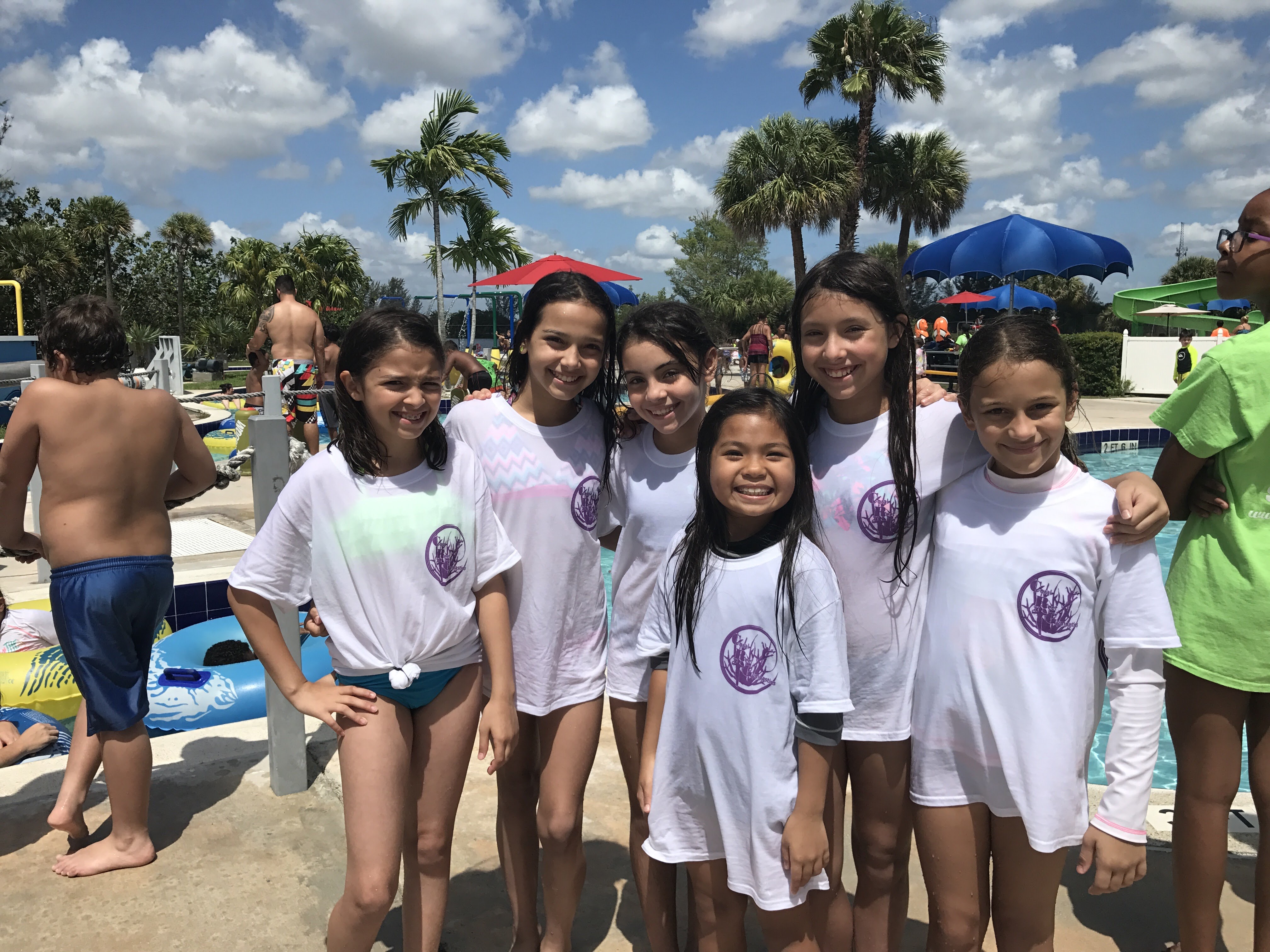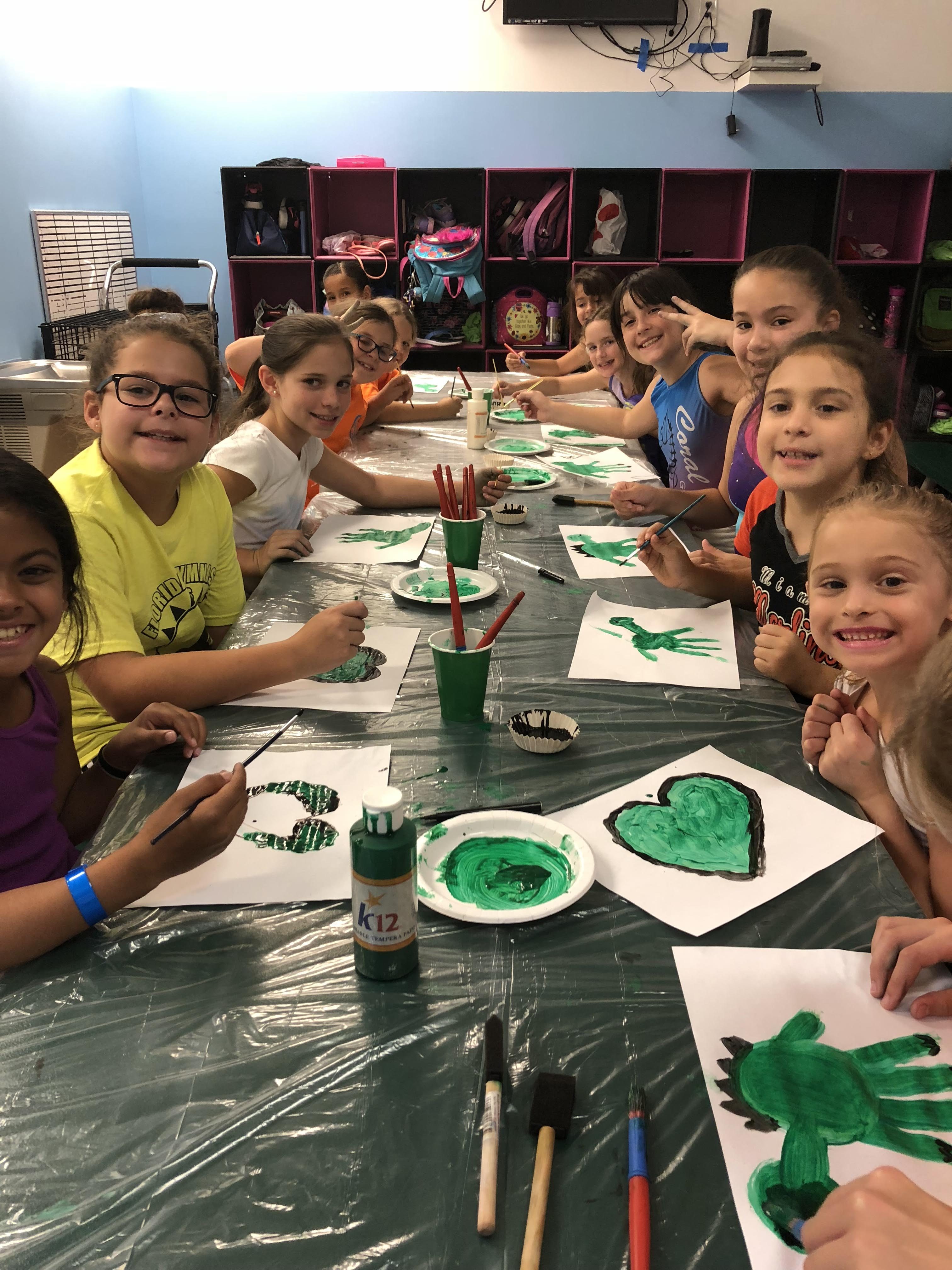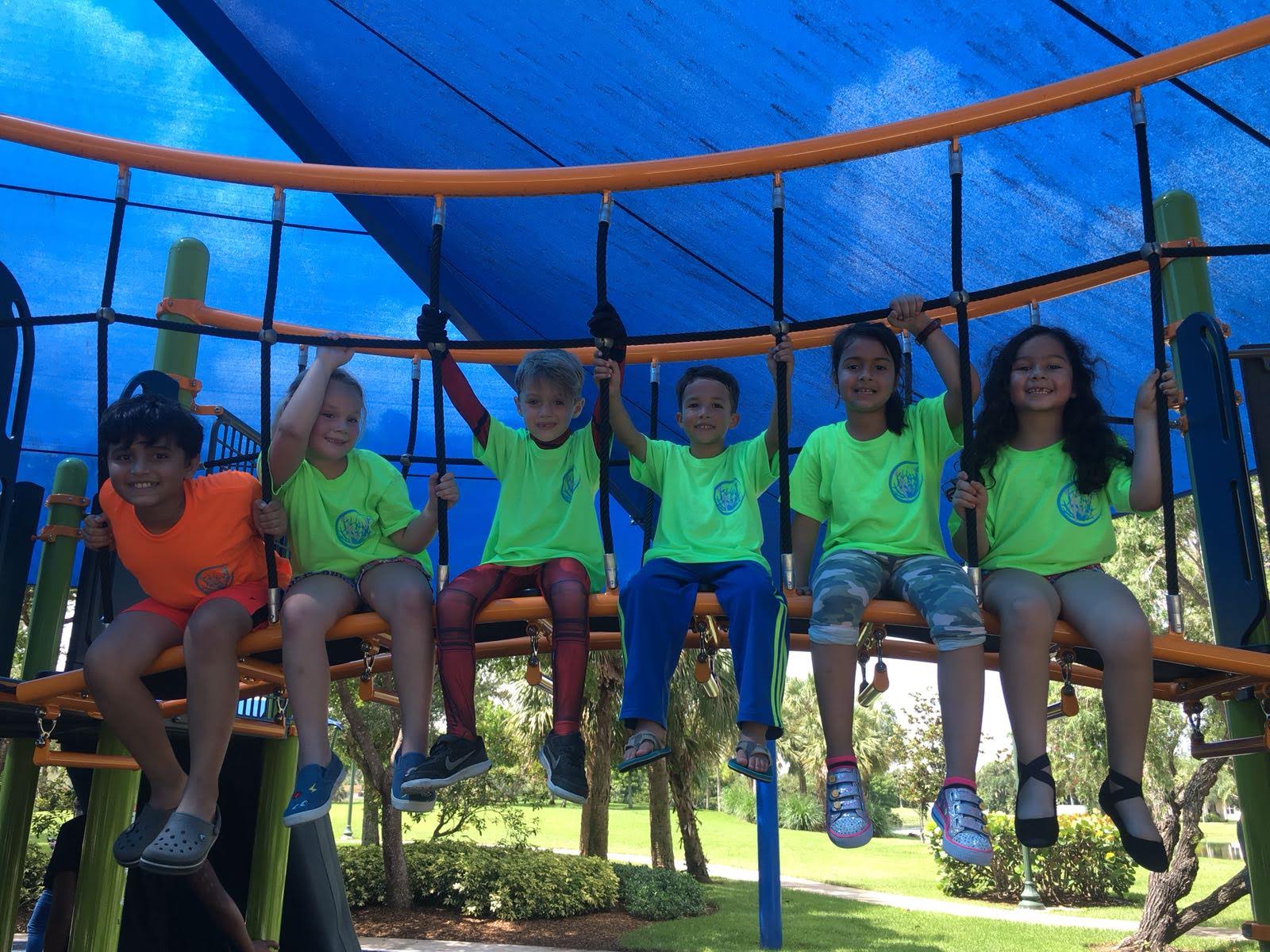 Looking for the Best Day Camp in South Florida? Look no further!
CORAL REEF SPORTS CAMP
Dear Parent, First and foremost, please know that we consider it the highest form of compliment that you are entrusting your child to our care. We are looking forward to a fantastic Winter with your child! We are confident that this will be an awesome Winter of physical fitness, confidence building, friendship, and of course gymnastics for your child. We would like to take this opportunity to tell you just a little about our activities. Our seasoned staff is dedicated to making your child's Winter something out of the ordinary in our 12,040 sq. ft. facility! We have chosen a theme for each week of camp offered this Winter and each activity your child participates in will be geared around that theme – everything from group games to arts and crafts, cooking, and field trips. Our awesome field trips include the Palm Beach Zoo, Museum of Discovery & Science, Holiday Park, Pines Ice Arena, Jungle Island, Sparze Bowling, CB Smith Water Park, Kabooms, as well as other fun destinations. By taking a few moments to review the information in this packet you will have a better understanding of Coral Reef and its policies and procedures thereby ensuring that we get off to a great start. Please complete the last three pages to register. Thank you in advance for observing our policies and we look forward to helping make this one of the best day ever for your child! Gymnastically Yours, CRG Staff
Spring Camp
Program Fees:
Early Drop Off – $5.00 per day (7:30-8:30 a.m.)
Late Pick Up – $5.00 per day (5-6 pm) or $15.00 per week
$45.00 daily Drop-I n rate applies without advance reservations
$35 daily rate with reservation before 3/23/18
$25.00 daily ASP rate with reservation before 3/16/18
Field Trips are additional!
Drop-ins on a field trip day will include an additional cost for trip.
*Please note that if you arrive later than 5:15 p.m. there will be a strictly enforced $10.00 charge for every 15 minutes starting at 5:15 p.m. until pick up. If you are part of the Late Pick Up program and you arrive later than 6:15 p.m. there will be a strictly enforced $10.00 charge for every 15 minutes starting at 6:15 p.m. until pick up.
Camp Details
Full day camp from 8:30 a.m. to 5:00 p.m.
Sibling discount only apply to 5 full day reservations.
Coral Reef welcomes children from ages 4-12.
Upon paying your registration fee your child will receive a Coral Reef Day Camp Tee Shirt to be worn on all field trips.
Lunch & snacks will not be provided; however, you may leave money in an account at our snack shoppe for your child to purchase food.
Check In And Out Procedures
It is required that your child be SIGNED IN & OUT each day. In the morning, please sign your child In, at the front desk. Your child may then enter the gym and join their group. If another adult other than a parent or legal guardian is picking up, we require that they be an authorized person listed on your child's registration form. Any deviation from routine pickup or persons not listed on the registration form (i.e., a visiting relative, friend, etc.) must be indicated in writing by the parent or legal guardian and given to administrative staff at the front desk so that we can communicate this to the appropriate day camp counselor. Please make sure that anyone picking up your child has ID with them. Your cooperation concerning this procedure will help ensure the safety of your child.
PAYMENT POLICIES / TERMS
The camp fees listed on the previous page are for advance reservations. In order to take advantage of these rates, we require a 5 business day notice to make any changes to your reservations. If this is not received, a drop in fee of $45 per day will be charged. If you drop-in on a field trip day, there will be an additional charge for the trip. You may transfer reserved days if we are given a 5 business day notice and subject to availability. If we are not notified 5 business days in advance, you will be charged for your reservation. Payment for all reserved dates are due upon registration. The deposit collected is NON-REFUNDABLE. YOUR DEPOSIT WILL NOT BE REFUNDED. ABSOLUTELY NO EXCEPTIONS WILL BE MADE and NO REFUNDS will be given for missed days/weeks or cancellations. Don't forget to enroll in a Spring gymnastics or tumbling class at the end of Spring Camp so you can keep in touch with your Coral Reef buds all year long! Registration starts January 1st and classes begin January 8, 2017. Coral Reef also has an awesome After School Program that picks up from Chapel Trail, Cooper City, Country Isles, Dolphin Bay, Eagle Point, Everglades, Falcon Cove, Franklin Academy, Gator Run, Hawkes Bluff, Indian Trace, Imagine Charter, Manatee Bay, Panther Run, Pines Charter, Silver Lakes, Silver Palms, Silver Trail and Somerset Academy!